From March 13 through March 18, 2019, Future Smile Charitable Foundation hosted the International Medical Mission in Dali, Yunnan, China.
On March 15, Future Smile partnered with Chinese Stomatological Association and Shanghai Ninth People's Hospital to host the 2019 National Continuing Medical Education Seminar on multidisciplinary therapy in the treatment of cleft lip and palate patients. This Event was held at the Xiangyun People's Hospital. The event featured experts and advocates from prestigious hospitals and public institutions sharing the latest therapies and inspiring action to tackle some critical challenges young doctors face when providing safe, effective and timely cleft surgery. This is especially critical when the patients in need are babies and toddlers. The following 3 days we had screened 85 patients and our medical professionals provided 34 life-changing surgeries selflessly giving all their compassion and generosity. During this mission we witnessed a mother's dream finally come true.
---
A mother's dream for her daughter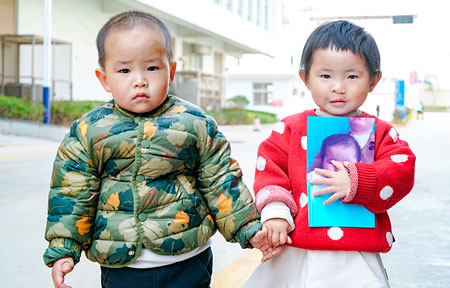 In 2017, Ms. Liu was carrying twins, a girl, and a boy. As the family anticipated welcoming their babies into the world, excitement filled their hearts. But when Ms.Liu received her 4th-month regular antenatal examination, the nurse told her that the girl, Jinyan, might be born with a cleft palate.
Ms.Liu was initially shocked at the condition of her baby girl. She went home and share this heartbreaking news with the family. The family was overwhelmed with pain and sadness. The grandparents and the father of the baby refused to accept this child. The whole family tried to persuade Ms.Liu to have selective reduction without considering the adverse effects that might have to the babies and the mother.
But Ms.Liu loved her daughter and never stopped believing that she would find a solution. With the confinement approaching, Ms. Liu was busy finding the best surgeon for her daughter. And after six months of searching, Ms. Liu's hope grew stronger when she learned that surgery was possible at Shanghai Ninth People's Hospital.
When the babies were born, Ms. Liu went to Shanghai and scheduled an appointment. After two months' of waiting, Professor Wang Guomin saw Ms. Liu and her daughter. It looked as if Ms. Liu had finally found the answer for which she had been searching. But Professor Wang informed her that little Jinyan was too young and too small to receive surgery. Knowing they had traveled a long way from Yunan Province to Shanghai, Professor Wang told her Future Smile Medical Mission will be held in Xiangyun People's Hospital, Yunnan, and Professor Wang promised to contact her when surgery was possible.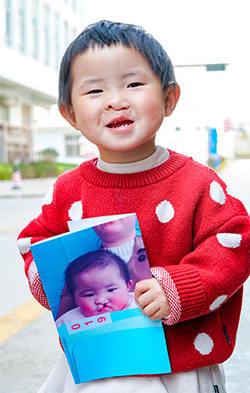 Seven months passed by and in December 2017, Future Smile medical volunteers performed a comprehensive health evaluation and determined that little Jinyan was healthy enough to be put on the surgical schedule. At long last, she received the free, life-changing surgery, performed by Professor Wang, for which her mother had been searching for her since she was in her womb.
The story did not end here.
During the 2019 Dali International Future Smile Medical Mission Site, Xiangyun People's Hospital, we met little Jinyan again. Now, she is a lovely girl who sits with her twin brother hand in hand, smiling, waiting for Professor Wang to perform her palate surgery.
After the successful surgery Ms. Liu was overcome with emotion, repeatedly saying "Thank you all the Future Smile staff."
---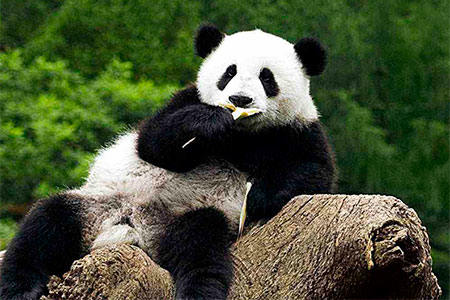 From May 9 through 15, Future Smile will continue to conduct the international medical mission in Liangshan, Sichuan, China.
Want to learn more about Future Smile Mission?